Miniature Railway at Ngongotaha
Rotorua Ngongotaha Rail Trust Park Miniature Railway Rides for all, one steam one diesel. come and ride with us.
The Ngongotaha Rotorua Rail Trust Park has a great Miniature Railway ride for the whole family.We run every fine weekend, public holidays, plus three weeks over christmas, weather permitting.
We have some great plans to extend the Miniature Railway ride with completely new track.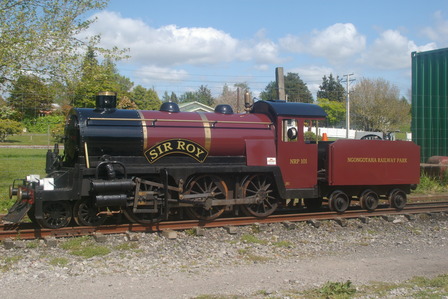 Sir Roy a 4-6-0 locomotive was purchased by the Trust from Roy Currie is in full steam again after a major boiler overhaul and a few upgrades. We would like to thank everybody that made this possible as he is a major attraction especially for the children.But of course the "steambuffs" too enjoy the ride and there are quite a few of of us around.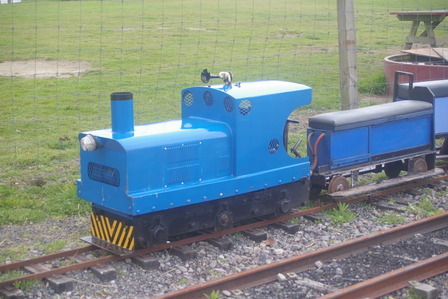 If a steam ride is not your idea of fun, don't despair as we have Little blue,a 7 and a 1/4 " diesel train ride and is really popular too.
But there is our Bonus card. With this you earn up to 4 free rides. For every 5 rides bought it gets you 1 free ride.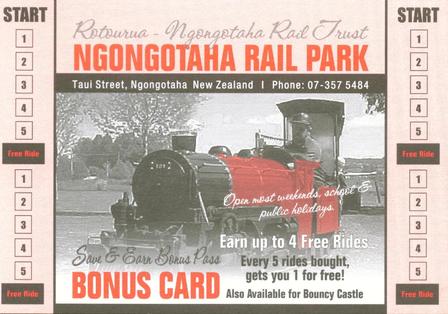 Bouncy Castle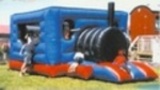 Locomotive costs $1.00 for 1 hour of fun. Note no shoes are allowed on the bouncy castle.